My third book, The Face of Trauma, is nearly complete, with 9 of the 10 chapters written, illustrations being produced by Dr. Ruston Sanchez, and our childhood trauma research about to be processed with the physicians and biostatisticians at the University of Wisconsin.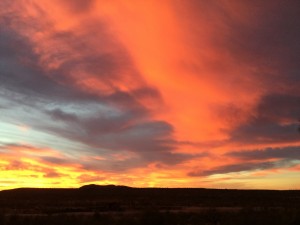 Like last year, I took two weeks in February to hide out at the Flying E Ranch in Arizona and write all day. For me it is the perfect writing location, with just enough solitude and just enough fellowship, the sounds of the horses and riders outside, and the beautiful Arizona sunsets, unlike those anywhere else. My timeline is still to have the book in print by the end of the year. 
As of today, we have 163 patients in our childhood trauma study. The results continue to amaze me. At this point in my career, I do not have a dominantly disadvantaged patient population, and yet the prevalence of childhood trauma is a stunning 80% in this group of highly educated, successful people. Perhaps the most inspiring finding, however, is how resilient so many of these survivors are, the antidote to trauma. Often the most pleasant, happiest and most grateful patients have not had the easiest childhoods. In fact, in our research there is no relationship between the trauma score and the resilience score.
My research started out to explore the reasons for unexpected patient unhappiness, and ended up being a story about the strength of many individuals to overcome trauma and lead successful lives despite rough beginnings– a much more inspiring theme.