Serving Boston and All of Massachusetts from Our Nashua Cosmetic Surgery Practice
At the practice of Mark B. Constantian, MD, FACS, we specialize in primary rhinoplasty and secondary rhinoplasty, but also offer a wide range of other procedures. People visit our Nashua office from Boston, Massachusetts, and beyond because of Dr. Constantian's cosmetic surgery expertise and dedication to superior patient care.
Our Philosophy
Plastic surgery is not magic; it is real surgery. While a great deal can frequently be accomplished, you and I must understand each other to develop an effective surgical plan that you wish to carry out. We must work together before, during and after surgery to achieve the best possible outcome. My goal is always the best attainable surgical result for both airway and appearance, with the greatest possible safety.
We work very hard for our patients. Each member of my staff shares my philosophy. Still, you must understand the limitations of what is possible, collaborate with me to develop a surgical plan, and follow it through to completion. None of us wants an unhappy patient or an imperfect surgical result. We all want things to go "just right," every time. But that would not be surgery, that would be magic.
Nature takes over when the operation is finished and the healing begins. During that time, we follow our patients closely. Our most satisfied patients understand the limitations of cosmetic surgery, are motivated to improve themselves, and are realistic about the outcome. These are also the patients who get the best results.
Some time ago, I was a Visiting Professor at a residency program; and on the day I was to leave, one of the students asked, "Now that we are all going out to start our practices, what is the most important principle we should observe?"
My answer was easy. I told them never to forget what a privilege it is to do the work that we do. Difficult as it is, medicine is a wonderful form of service. Beyond that, the most important ingredient in a successful outcome for the patient is clear communication and mutual trust between the patient and surgeon. It is that framework that defines the philosophy of my practice.
-Mark B. Constantian, MD, FACS
Our Staff
At our Nashua practice, near Boston, Massachusetts, the cosmetic surgery staff that works with Dr. Constantian understands the frustration that often comes with speaking with a doctor's office. We strive to make the entire process of setting up an appointment, asking questions, and even getting directions as easy and friendly as possible. These talented ladies will work together as a team to help make your experience a very pleasant one.
Dr. Constantian's patient coordinators will assist with your consultation and surgery to make you as comfortable as possible. Our patient coordinators can answer many of your questions about the "befores and afters" of surgery, and will make all the arrangements for your hospital stay.
Donna Morton, LPN,
Member of SPSSCS (Society of Plastic Surgical Skin Care Specialists)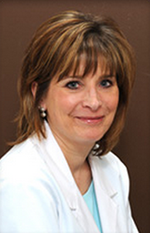 Donna is our nurse, who has been with our Nashua aesthetic and reconstructive surgery practice since 1997. She works as Dr. Constantian's scrub nurse and assistant in the Operating Room, as well as being a critical person in office patient care. Donna assists Dr. Constantian in the preoperative consultation, reviews the surgery quote form and procedure with the patient and schedules the surgeries. She reviews all the charts, coordinates laboratory and preoperative testing and patient safety, and gives the patient their preoperative and postoperative teaching and procedure information. She consults with every patient in person or on the phone about Botox and facial fillers to help the patients determine which procedure is the best one for them.
She is a member of the Society of Plastic Surgical Skin Care Specialists and does skin peels to improve the quality, texture and tone of our patients' skin. She can design a specific program for each individual patient using medical grade products.
"It is very rewarding to be able to follow patients from the initial consultations, through surgery, and their postoperative courses. For our surgery patients, I know that I have been able to make it a positive experience for them – and for me."
Charlotte Constantian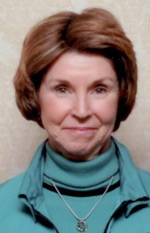 Charlotte is our office manager. She coordinates Dr. Constantian's surgical procedures as well as his travel schedule when Dr. Constantian is asked to speak at a national or international medical meeting. Charlotte is the liaison between the business and medical ends of the practice, handling all of the accounts payable, as well as being a patient care coordinator, and has been with Dr. Constantian since 1987 and loves helping the patients that come into the practice.
"The care that our staff gives to all of our patients is extremely important. Dr. Constantian really gets to know each of his patients and together they decide on plans that are best for them. Our patients become part of our "patient family". The care, time and energy that everyone gives is 'above and beyond'. We are truly giving our patients renewed self-esteem. After surgery, I love to see the wonderful change in the patients themselves and in their eyes."
Charlotte is also a member of the American​ Society of Plastic Surgery Administrators (ASPSA).
Contact the International Center for Rhinoplasty
Please contact our Nashua practice, convenient to Boston, Massachusetts, if you are considering cosmetic surgery and would like to learn more about Dr. Constantian. Our office is open from 9:00am to 5:00pm, Monday through Friday.