ASAPS Cruise to the Norwegian Fjords
Charlotte and I just returned from a cruise sponsored by the American Society For Aesthetic Plastic Surgery that began in Southampton, England, and traveled to Scotland and into the Norwegian fjords.  There were 7 different 'ports of call' on this Oceania Cruise itinerary, and during the 3 days we were at sea, the educational meeting took place.  This was our fifth cruise in 12 years with the Society and we have enjoyed every one for its fellowship and educational content.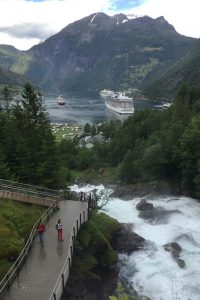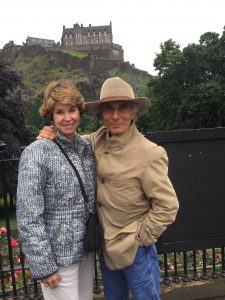 I presented 2 lectures during the educational meetings – one on rhinoplasty and one on body dysmorphic disorder, that was a review of my clinical research and my theory that the majority of body dysmorphic patients' beliefs and agonies are the result of childhood abuse and neglect, strongly supported by my own patient population.  That data is now being analyzed by the statisticians at the University of Wisconsin, Madison, and I shall put the results in my textbook, which itself should go to the publisher by the middle of next month.