Professional Skin Care – Our Nashua, New Hampshire Practice Offers Skin Rejuvenation
Many patients who are interested in doing everything they can to improve their facial appearances, even surgery, are often not taking optimal care of their skin. Because facial surgery can only tighten or reposition skin, muscle, and fat that has changed with aging but not change the character of the skin itself, the best results are usually obtained by a combination of surgery and skin care or sometimes even skin care alone.
We have cared for hundreds of patients through our Skin Solutions program using the product line that is right for you. We offer the top lines in the market today, making sure that the treatment program, and products that patients use at home, fit the correction or improvement they want and also fit their pocketbook and their lifestyle. "Before" and "After" photographs of each of these patients have convinced us of the effectiveness of a good skin care program. When visiting our Nashua, New Hampshire office (north of Boston, Massachusetts) for a skin rejuvenation consultation, patients are invited to examine these photographs for themselves.
How Your Skin Ages
The biology and character of the skin changes as we age.  The amount of change is determined by heredity, skin type, history of acne or rosacea, and many other environmental factors such as sun exposure or smoking. In general, the rate of new skin cell turnover and maturation slows, so that fewer new cells come to the surface at a decreased rate; and the surface, shedding, layer of the skin becomes thicker. Skin elasticity and circulation decrease, new pigmentation ("age spots") can appear, pore size becomes coarser, and the skin appears drier, less rosy, and more lined.
All of these changes can be reversed, at least in part, by good skin care. The peels are essentially deep cleansings or exfoliations; they are not painful and do not require healing. Patients can resume work or other normal activities immediately after leaving the office.
Types of Peels
We offer several different peel options. Each of the peel methods has specific indications. There is no 'down time' (no 'out-of work' time) after your peel. What is best for you depends on your skin type and your goal.
Société Clinical Skincare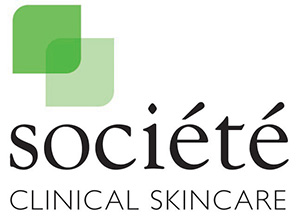 Société Clinical Skincare is a skin care program that is only physician-office based and is "green", which we are very excited about. Société is a line of skin care products and peels that deliver results through scientifically-based products that are free of parabens, sodium, laurel sulfate and propylene glycol.
Société products are medical grade and can only be purchased in a doctor's office.
Medical grade skincare products are continually checked and formulated for greater efficacy, safety and potency.
The products contain antioxidants, proteins, plant sources, vitamins,
and important ingredients such as Alpha Hydroxy Acid, Beta Hydroxy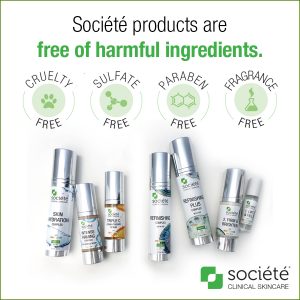 Acid, and Poly Hydroxy Acid.
The ingredients are clearly displayed on each product. Within three
months, patients will see a significant change in the color, texture and
tone of their skin that is visible in photographs.
A good skin care treatment program can soften the appearance of fine lines and wrinkles, it can correct discoloration caused by sun damage, and can improve active acne and help patients with adult acne.
Société Clinical Skincare is frequently reminding us of how we can take
the best care of our skin.  These are just a few of the many  corrective
and anti-aging products that are available.
GLO Minerals Information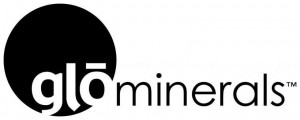 We use GLO Minerals make-up here in our office.
GLO Minerals is a make-up system that combines pharmaceutical grade ingredients, natural high-pigment minerals and the power of antioxidants. It is clinically advanced mineral make-up that covers, corrects and protects.
These are some of the frequently asked skin care questions we receive at our Nashua, New Hampshire practice, near Boston, Massachusetts. To learn more about our skin care rejuvenation program, please contact our office.
Some Questions about the Skin Solutions Program
Remember that skin covers the nose, face, and eyelids.  No surgery on any of those structures dramatically improves skin texture or quality.  The best cosmetic result comes from a combination of both the best surgical treatment and expert skin care.
It is real skin rejuvenation.  Biopsies of skin treated by this program show a recovery of youthful characteristics – more elastic tissue, more circulation, less dryness, smoother surface and thicker, healthier skin.  The changes are not cosmetic.

"I have used many over-the-counter skin products and I haven't seen a big change. How effective is Skin Solutions?"

Remarkably, in three months, the great majority of our patients can see a change that is so obvious it shows in photographs.  If your skin care program is not giving you obvious improvement, it is not doing enough for you.
Summary
If you want your teeth to look good as you age, you have to take care of them. Just think of how much less environmental exposure your teeth have than your skin does. Good skin care is the equivalent of good care of your teeth, hair, nails, or physique.  Skin Solutions is like taking your skin to the gym.  Results are usually evident within two to three months, and like consistent exercise, improve with time. There is never an endpoint: Just as you can always condition your body better, you can improve your skin.
Contact Our Practice, North of Boston, Massachusetts
Please contact our office in Nashua, New Hampshire, convenient to Boston, Massachusetts, if you are interested in genuine skin rejuvenation. We will be happy to answer any questions you have about treatment programs or costs, or we can help you schedule a consultation.