At Home Consultations | Nashua, New Hampshire | Surgery Healing Supplements | Contact
---
At Home Consultation
At-Home Consultations for Rhinoplasty Patients Before Visiting Our Nashua Office
There is no substitute for a rhinoplasty consultation and examination by Dr. Mark Constantian here in our Nashua office. However, for patients who desire information before coming to the office, we have established an "At-home Consultation."
The At-home Consultation was designed to allow patients to receive Dr. Constantian's opinion of their cases without having to travel to Nashua, New Hampshire, thus enabling these prospective rhinoplasty patients to schedule surgery without making a second trip.
The advice Dr. Constantian can provide depends directly on the quality of information that you give him. Please supply:
A one-page letter stating the following:
How many nasal surgeries you have had
The dates of your surgeries
Copies of your operative report(s) (if obtainable)
What you hope to achieve should you have another surgery
Is your breathing blocked?
Your age
Your health issues
What do you dislike about your nasal appearance?
Please be sure that your name and address appear on your letter. You may also provide your email address if you wish.
Good quality, full-face photographs from the following angles:
Include a frontal view, both side (profile) views, both oblique (¾ views) and an inferior view (with your nose facing up to show the nostrils).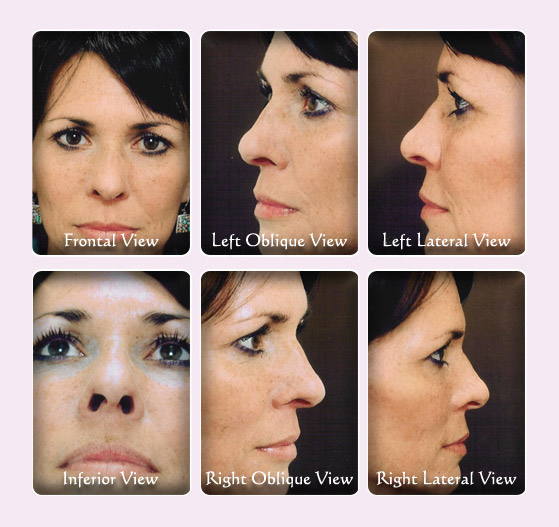 Remember, Dr. Constantian can only advise you well if he has good photographs!
If you are a secondary rhinoplasty patient, include photographs before you had your first rhinoplasty, if possible.
Make sure that each photograph is labeled with your name and the date that it was taken. Please also tell us if you would like your photos returned.
Your at-home consultation package to Dr. Constantian should include:
Your letter
Photographs
Your check in the amount of $175 (U.S. dollars)
YOUR MATERIALS MUST BE SENT VIA THE POSTAL SERVICE, FEDERAL EXPRESS, OR UPS.
Dr. Constantian will review your letter and pictures once everything requested above has been received, and will answer you in writing, usually within two weeks.
After having an At-home Consultation, if you would like to come for an office consultation in addition, there will be an office consultation charge of $175 (US dollars).
Please make sure that your At-home Consultation letter is complete and contains ALL of your questions when you send it with your photographs. For any additional correspondence (i.e., letter(s) or email(s) to Dr. Constantian) there will be a fee of $75 for each letter.
---
Getting to Nashua
Getting around Nashua – Transportation
While you are in the Nashua for your cosmetic surgery procedure, you, or the caregiver who is traveling with you, may wish to rent a car.
Major Car Rental Companies
Hertz
National
Budget
Avis
Care Giver Information
Should you need assistance from a care giver while you are in Nashua for your surgical procedure, you can contact Home Instead Senior Care, located right here in Nashua, at (603) 816-6000.  Home Instead helps our patients with many different levels of care.  Once you contact them, you can coordinate transportation to and from our Nashua office, make sure you are picked up at the hospital after your surgery, and stay with you during your immediate postoperative 24 hours.  They are happy to help you with any other questions you may have about your stay here in Nashua and give you the details and pricing.
Car and Limousine Services
Home Instead Senior Care – Local transportation around the Nashua area. Call 603-816-6000 to make arrangements or go to their website at  www.homeinstead.com/453/
Flight Line – Transportation service to and from Manchester Airport (MHT) or Logan Airport Boston (BOS) – Call 1-800-245-2525
LA Limousine Service – Sedan service to and from Manchester Airport (MHT) or Logan Airport Boston (BOS) – Call 1-800-370-2225
Boston Express bus service to and from Logan Airport – Call 1-800-639-8080 or go to their website at www.bostonexpressbus.com
Getting to Nashua
Patients from all over the world come to Dr. Constantian's practice in Nashua to undergo cosmetic surgery. Whether arriving by ground or air, our staff can help you make the most of your stay with us in Nashua.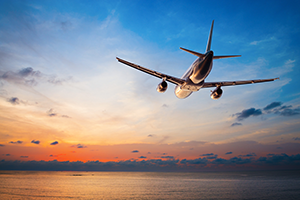 Where are we if you will be traveling by plane…
We are located just 50 miles or approximately one hour north of Logan Airport (BOS) in Boston, Massachusetts and one half hour from Manchester-Boston Regional Airport (MHT), located in Manchester, New Hampshire. Please call our office at 603-880-7700 for more information about visiting the Nashua area for your cosmetic surgery procedure. We can provide you with more in-depth lodging and transportation information.
Where are we if you will be traveling by car…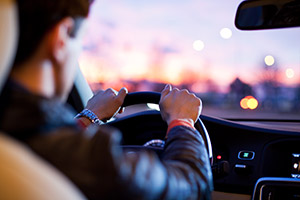 From Route 128 take Route 3 North following signs for Nashua, New Hampshire.
Once you cross the New Hampshire state line, the exit numbers will begin again at 1.
Take Exit 5E to Route 111 East.
Stay on Route 111 East to Main Street (1.4 miles).
Cross Main Street and take first right.
Continue to bear right around parking lot.
Memorial Medical Building will be on your left.
Free parking is available next to the building. We are located in Suite 302.
Interesting Links
Nashua, New Hampshire – Wikipedia
The Wikipedia article provides some very interesting facts about Nashua. Enjoy getting to know our city!
The City of Nashua – Official Website
This city's official website provides information on nearly anything you may wonder about Nashua. Watch Nashua's Business & Industry video to learn about the hospitals where Dr. Constantian performs his surgeries.
---
Nashua, New Hampshire
Where is Nashua? Information for Our Cosmetic Surgery Patients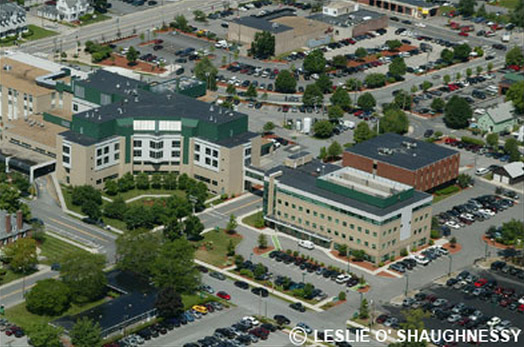 Nashua, New Hampshire, is 50 miles or an hour north of Boston, in the southeastern part of the state, just over the Massachusetts border. It is a lovely, safe city and was twice voted the most desirable place to live by Money Magazine.
Dr. Mark Constantian came to Nashua to practice in 1978 because there was no one providing cosmetic surgery in the area, and for the next 20 years he was the only plastic surgeon practicing in this town full time. As his practice has grown and become more focused on nasal reconstruction, however, the overwhelming majority of our patients now come from outside the area, most from outside the region and many from outside the United States.
Dr. Constantian continues to live in Nashua because he and his family love it here, and because he has been able to build a stable office and Operating Room staff that delivers exactly what he needs for our patients.
Our practice has attempted to make traveling to Nashua very easy, breaking the process down into four steps:
Book your flight to Boston (BOS) or Manchester, (MHT)
Select a hotel from our list
Contact our car service or one of the major car rental services available
Get directions from our office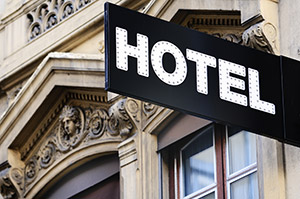 Staying in Nashua area – Lodging
Many of our patients are looking for different services and accommodations. We have given you a variety of hotels to choose from, many of which have been recommended by our prior patients. We hope that you enjoy your stay in the Nashua area.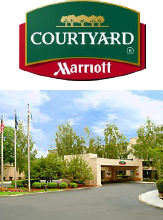 Courtyard by Marriott, Nashua
2200 Southwood Drive, Nashua, NH 03060
603-880-9100
245 guest rooms and suites, loaded with amenities such as free Wi-Fi, flat-screen TVs, deluxe bedding, and room service.  On-site restaurant – Courtyard Cafe serves breakfast and dinner.  Beautiful outdoor courtyard is also available.
---
Crowne Plaza Hotel, Nashua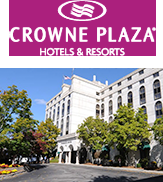 2 Somerset Parkway, Nashua, New Hampshire 03060
603-886-1200
178 guest rooms with our full complement of standard deluxe amenities, 19 spacious long term / extended stay suites, 6 Jacuzzi-King rooms, 26 Executive Level, including our Presidential Suite and private concierge lounge offering personalized service.  Eight 8 floors of luxury in a well-appointed hotel, a quiet zone area is also available.
More details available at www.cpnashua.com
---
Residence Inn by Marriott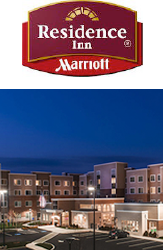 25 Trafalgar Square, Nashua, NH 03063
603-882-8300
118 guest suites on 4 floors, with spacious studios, one- and two-bedroom suites with separate living and sleeping areas available for a few days or a few weeks. Amenities include a fully equipped kitchen/ kitchenette, complimentary grocery delivery service to fill your refrigerator, free high-speed Internet, free hot breakfast, fitness center, pet friendly, a supermarket and multiple restaurants within easy walking distance.
---
Extended Stay America, Nashua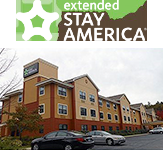 2000 Southwood Drive, Nashua, New Hampshire 03063
603-577-9900
101 guest rooms on 3 floors, fully-equipped studio suite rooms with free WiFi, free breakfast, free self parking, laundry facilities, pet friendly, rates available for 1 to 7 nights, and more than 8 nights.
---
Hampton Inn Nashua
407 Amherst Street, Nashua, New Hampshire 03063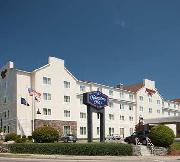 603-883-5333
102 guest rooms and suites, cable satellite TV, free WiFi, high-speed Internet, free hot breakfast at onsite restaurant, free parking.
More details available at www.hampton-inn-nashua.com
---
Homewood Suites, The Hilton Family, Manchester, New Hampshire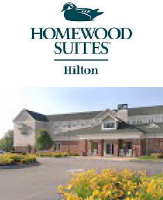 1000 Perimeter Road, Manchester, New Hampshire 03103
603-668-2200
131 guest rooms and suites, ideal for both short and long stays, one mile from Manchester-Boston Regional Airport (MHT), complimentary hot full breakfast daily, WiFi, 24-hour business center, 24-hour fitness center, 24-hour shuttle service to Manchester Regional Airport (MHT), restaurants and businesses, full kitchens, separate living and sleeping areas.
---
Healing Supplements Program
At our practice, we recommend the VitaMedica Healing Supplements Program to our patients. The Healing Supplements Program encourages healing with the benefits of Bromelain with Quercetin and Arnica Montana 30X.
The healing supplements available through VitaMedica were created by an anesthesiologist and are designed to be safe, effective, and easy to use.
Bromelain with Quercetin
Bromelain and Quercetin are naturally-occurring substances found in common food sources that both have significant anti-inflammatory effects. Obtained from the stem and fruit of the pineapple plant, Bromelain has been demonstrated to be helpful in the reduction of inflammation, especially for post-facial surgery. Quercetin is a plant pigment commonly found in such foods as onions and apples. VitaMedica offers this blend in an easy-to-swallow capsule that is helpful for post-surgical patients.
Arnica Montana 30X
Arnica Montana 30X is a quick-dissolving tablet that is taken sublingually, or under the tongue. Made of high-quality arnica montana plants, which have a long-established history as a homeopathic remedy, this supplement is designed to minimize the swelling and bruising that are common after a surgical procedure.
Contact Our Practice
If you are interested in learning more about the healing supplements program that we use at the International Center for Rhinoplasty, or if you have any questions about the products and packages described on this page, please contact our Nashua, New Hampshire office. You can also find more information about Vitamedica's products at their website, www.vitamedica.com.
Back to top
---